Thai Tattoo Designs Sacred Sak Yants Part 3
Bangkok INK
Authentic Thai tattoos

SakYant DESIGNS & MEANINGS
Thai Tattoo Designs, Sak Yants or not only an image on the skin but are white magical, sacred tattoos.
Over thousands of years, there have been many designs created. There are literally thousands of Yant designs in many various shapes, each with its own special powers, different meanings, and all kinds of uses for its bearer. It should be noted that some Yants are not suitable to be tattooed on the bearer. It may be that the desired outcome is one specific thing and not something you would want to wear for all your life.
Therefore, selecting a suitable Yant is very important. Please feel free to choose Thai Tattoo Design, size, and placement completely on our own. Usually, it only needs a short time to find a desired design and place, it will just come to you. But if you need assistance, our experienced staff will give advice and are happy to help with every aspect of this! There is only one main rule to the placement and that is the waistline. Some designs cannot be put under the waistline. For example, Gods Hah Taew, Goa Yord. For example, what can be put under the waste is animals, Sandscript text, and many other designs. It is best to ask a Sak Yant master before you have one below the waist and not just go to a regular studio and get one. 
Thai Tattoo Designs, Sacred Sak Yant Tattoo Designs, Meanings, and Explanations. Visit ThaiSacredTattoos.com
Here are some Sak Yant designs that give you an overview and an idea of what Thai tattoo designs are about. We have more designs in all sizes to choose from in our studio. But you can see more online by going to our sister site. Please use the attached ID number when contacting for an appointment or more information.
Selecting a suitable Yant is very important
Get tattooed by Grand Master Ajarn Ohr, the Number 1 in Thailand
We are proud to exclusively provide this unique V.I.P. service to Grand Master Ajarn Ohr at Bangkok Ink. You will get a traditional Sak Yant Thai tattoo from the no. 1 Master in Thailand.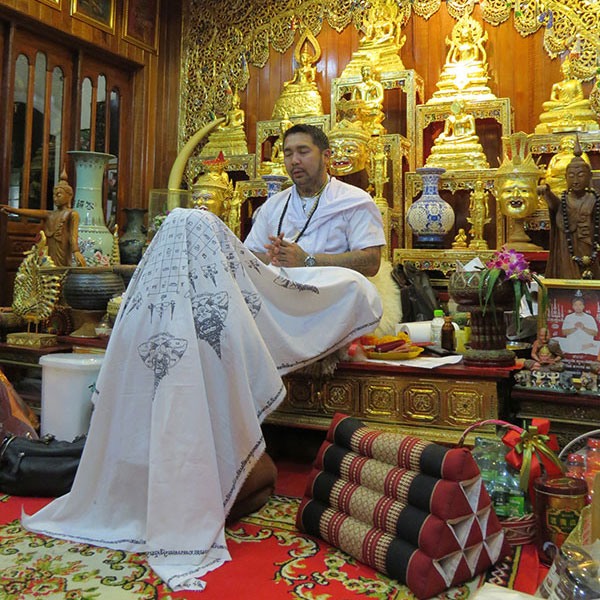 It´s important you believe in the Sak Yant. After having a tattoo, you must be a good person.
Think good. Talk good. Be good.
(Ajarn Ohr)
If you have any questions feel free to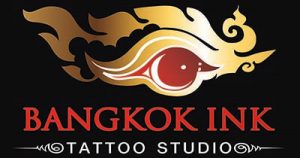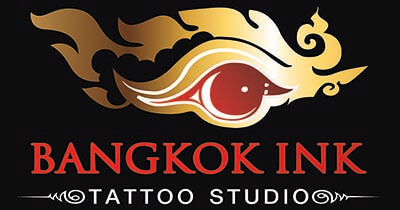 Links to Bangkok Ink Tattoo Group Websites and Links to Associates in Business