The number one in Bangkok for tattoo removal
We are best in class to remove your tattoo. We will remove your tattoo with our latest machines.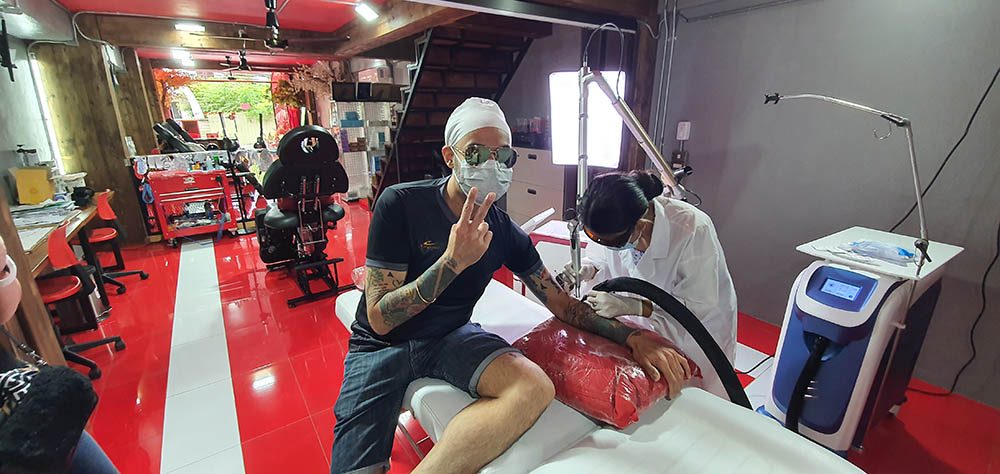 We will work with you to get the best results, and what we mean by this, is you pay for the first session and the second session will be free on color tattoos. We can remove black and gray tattoos in half the time as color tattoos.
 Because everyone has different skin. Light skin, Dark skin, Sun damage skin, young skin, old skin, the list is long.
We will start the first session with lower laser power to see what happens and then we will adjust the power to the next session. We don't want anybody to have a bad experience.
After care is very important and our own product of Coconut butter is very important to use.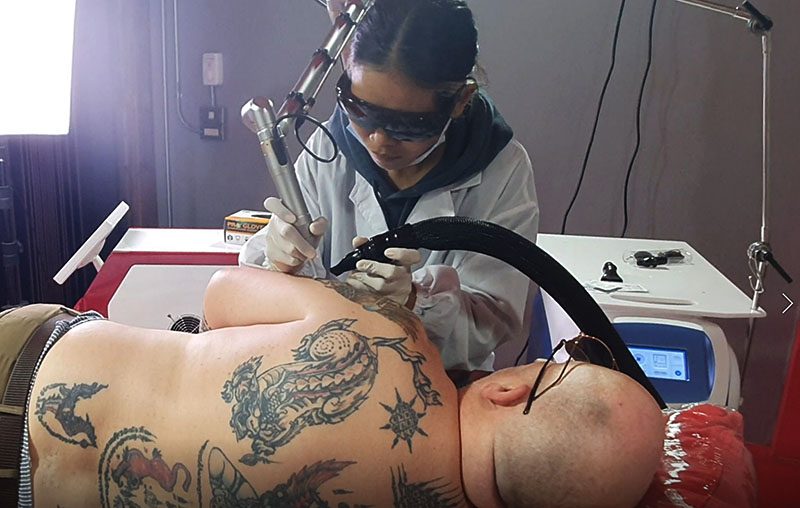 The lowest prices in Thailand and probably the lowest price you can get anywhere.


Brand New and the latest technology, tattoo removal machines
Laser Tattoo Removal per session start at
500 Baht for a small tattoo or trial test area.
1000 Baht for medium size tattoo
1500 Baht for how much you can do in one session
Free consultation Bangkok Ink Clinic